Professional
Hair removal strips for face and sensitive areas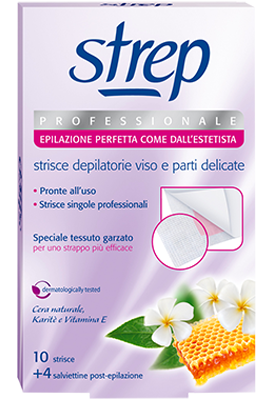 Professional face and sensitive areas
Extra long strips in special gauze material, guarantee perfect results, for professional results in your own home. The wax is applied on a single strip: the layer of wax stays even, the removal is more precise, more convenient and less painful. Enriched with natural wax, shea butter and Vitamin E for delicate action on the skin.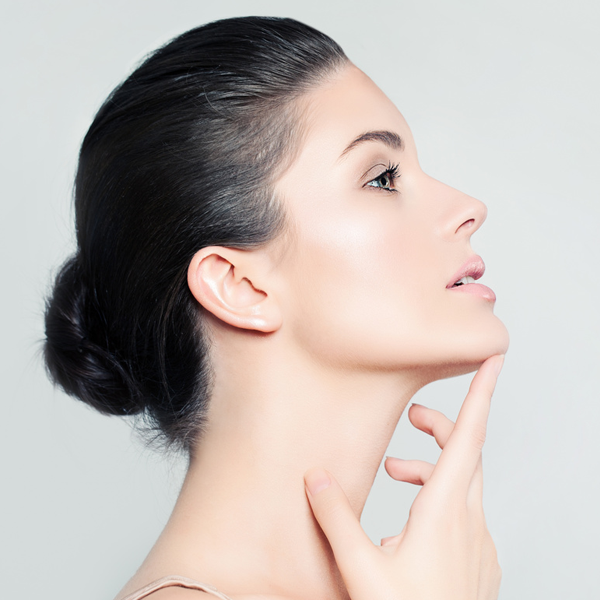 What's inside
Content
10 strips in brushed fabric
4 post-epilation wipes
TIME
Ready to use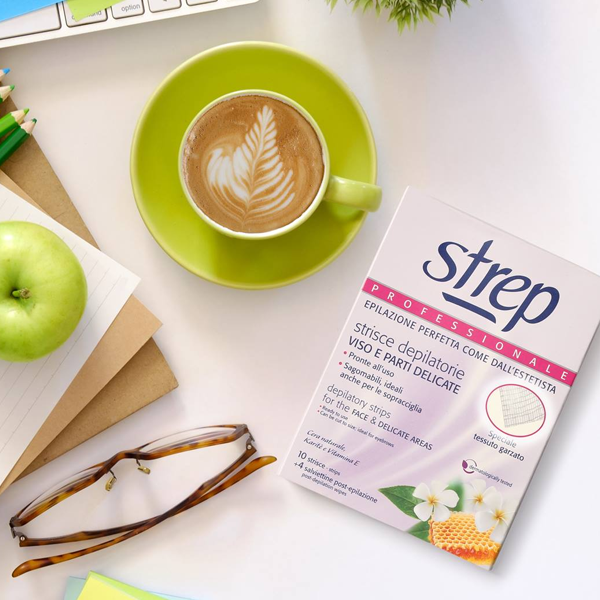 How to use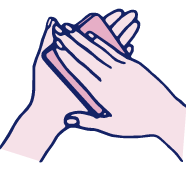 Step.1
Heat a strip by rubbing it with your hands for a few seconds.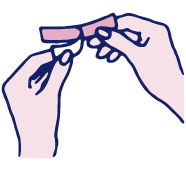 Step.2
Remove the protective paper (the unprinted one).
Step.3
Carefully tighten the skin of the area to be depilated and apply the strip in the direction of hair growth, so that it adheres perfectly.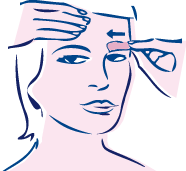 Step.4
Immediately after, keeping the skin taut, grasp the end of the strip and tear off with a sharp and sharp blow in the opposite direction to the growth of hair, keeping the strip as close as possible and parallel to the skin.
How to use
A few simple steps for impeccable hair removal. Make sure that hair is between 2 and 5 mm long, and if there is excessively long hair, cut it first with scissors. The skin should be completely dry, not oily or greasy.