Classica
In-shower hair removal cream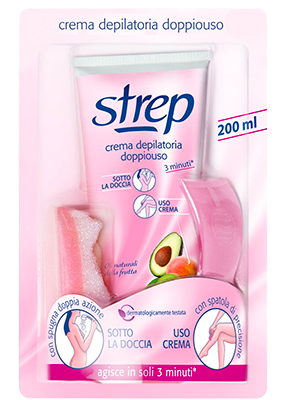 The most convenient and versatile: thanks to the water-resistant formula, it can be used in the shower or as a normal cream. It contains soothing natural fruit oils that make the skin soft and smooth. Easy to use, it takes just a few minutes and great results are guaranteed even when there is not much time.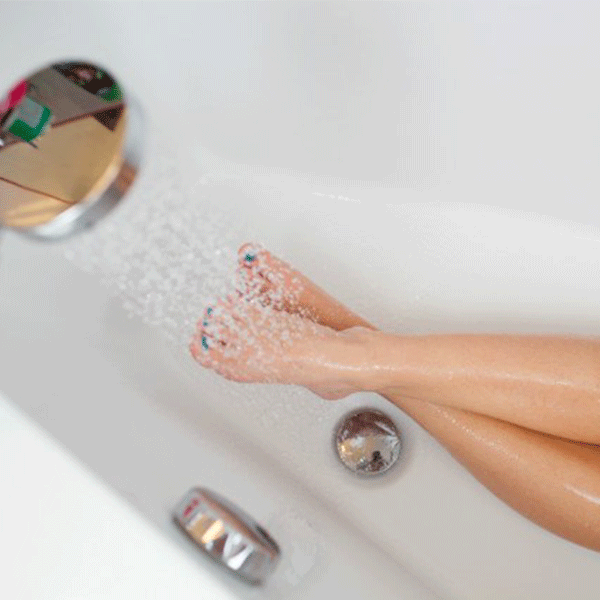 What's inside
Content
1 tube of 200 ml doppiouso cream
1 precision spatula
1 double action sponge
TIME
Leave to act for 3 to 6 minutes (the time of action of the cream may vary depending on the hardness of the hair).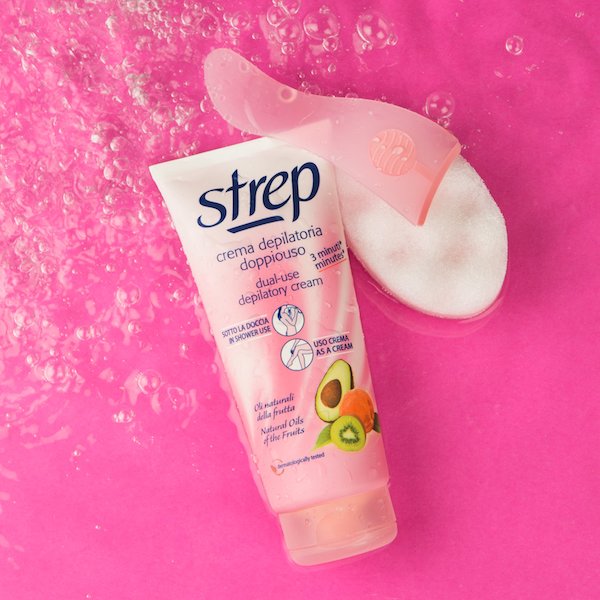 How to use
Step.1
Get in the bathtub or shower. Make sure skin is dry before use.
Ensure the spray is aimed at the area of the skin to be treated.
Step.2
Place spray about 5 cm from the leg and apply cream uniformly so that all areas to be treated are covered. It is not necessary to apply a thick layer of product to increase effectiveness.
Step.3
Leave cream on for about 3 minutes* (action time varies from 3 to 6 minutes depending on the thickness of the hair) and use the applicator to test a small area.
Step.4
If hair comes off easily, remove the remaining cream with the applicator. When necessary, remove cream from the applicator.
If necessary, leave on a few more minutes. DO NOT EXCEED A TOTAL OF 6 MINUTES of application.
How to use
Convenient and easy to use: it takes just a few minutes. Before use, test the product: apply a small amount of cream on the section of the body where you intend to use it, following the instructions. If there is any sign of irritation or burns, stop use immediately and wash the area well. If, after 24 hours, there are no signs of an undesired reaction, proceed with normal use.